Testimonials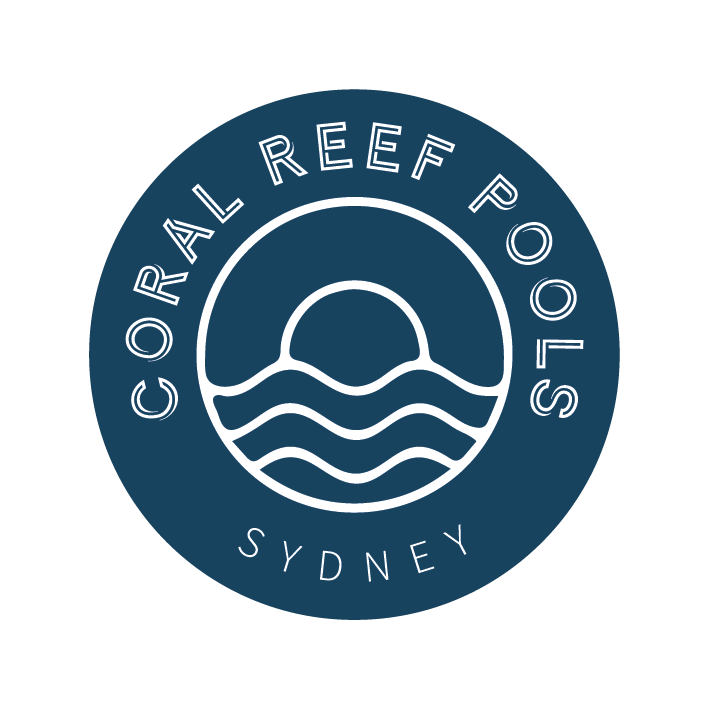 Joe Fonti
Luke and the team were fantastic from start to finish, not sparing any detail to ensure our install was smooth and timely. My family love our new pool and we would recommend Coral Reef to anybody. Thanks Luke!
Michael Bucca
Having a pool installed can be a daunting and stressful experience. Coral Reef Pools Sydney eliminated this right from the time Luke met with us right through to that final moment of sitting back and appreciating what an outstanding job they did. Luke Smith is knowledgeable, experienced, genuine and understanding. His guidance and care taking happened throughout the entire process. We have and will always recommend Coral Reef Pools Sydney. They're LEGENDS!
Sharon Vella
Luke, Stephen and I would like to thank you for all your input into choosing our pool. Your knowledge and guidance has given our family the dream pool we had only ever hoped for. Today, we had our first swim of the season. The water was a bit fresh but refreshing at the same time. From the beginning of our project you always communicated with us each step of the way. Your team of professional meant things ran smoothly. We look forward to a fantastic summer. Thanks again, The Vella's.
Julie Bray-Wiffen
Would like to say a huge thank you to Luke and his team, fantastic service from start to finish! Luke was very professional and kept us update with our pool installation! I must admit I was nervous about a project this big but Luke and his team made the whole experience so easy! THANK YOU CORAL REEF POOLS SYDNEY !! Highly recommend!
Adrian & Cathy Moran
We found that working with Coral Reef Pools Sydney to be a very easy and pleasant experience. Luke kept us up to date all through the progress of the pool. He was always available to answer any questions we had and also flexible enough to make any amendments we had. He was also very helpful with our landscaping requirements. I would have no hesitation in recommending Luke and the team from Coral Reef Pools Sydney.
Marisa De Celis
It is with absolute pleasure that I highly recommend Coral Reef Pools Sydney. Luke, Phil and their team are without doubt, leaders in this Industry. Their experience is invaluable, their knowledge is extensive and above all, their customer service is exemplary. My experience with CRPS with fun and faultless. No problem is too big. No question is too trivial........ and I had many, many questions! Our pool is superb! My sincerest thanks, Marisa.
Moujgan Rezai
A huge thank you to the wonderful Luke and his team at Coral Reef Pools Sydney. The entire crew was extremely professional, courteous, attentive and have been an absolute pleasure to work with. Every step of the way was handled professionally.
Right from the beginning with the first meeting with Luke, everything was clearly explained and hassle free. Everyone involved on the pool site were great. The dig went very smoothly, which I must admit I was a little stressed over, but really didn't have to be.
Our end result was even more amazing than I had imagined, we love, love, love our 8m pool, it's absolutely gorgeous and I would highly recommend Coral Reef Pools Sydney to anyone looking for a detail-oriented and super friendly company!
Sarah Friggieri
Before I forget, I want to send a huge THANK YOU to Luke for always being available whenever we have queries regarding our soon-to-be-installed pool and the immediate landscaping around it. His in-depth knowledge is second to none. I am so impressed that he is still giving so much of his time even after we'vce signed the contract. This is old-school customer service, and my husband and I are so grateful!
Anouk Mays
The level of service received was fantastic. Any questions were answered within a few hours. The coordination of everything was great, we were swimming just after 2 weeks, amazing how quick it all happened. Thankyou to Luke and the team for an awesome pool we are one happy family
Brenda Quale
Cannot speak highly enough of the team at Coral Reef Pools Sydney who have worked solidly to make this happen. They have been considerate, kept us in the loop, and i love the no nonsense approach to the whole process. They have made a big project very stress free. I highly recommend them
Kylie Halfpenny
A massive thank you to Coral Reef Pools for our beautiful pool. After getting a few quotes, we met Luke and instantly knew this was who we wanted to go with. Luke and his excavation team, Greg and Chris, were absolutely fantastic. Their communication, friendliness and attention to detail made the whole process seamless. Thanks guys!!
Kelly Watson
Our pool is now complete and we could not be happier. Luke and his team made the entire process stress free and the end result is spectacular. So much fun ahead for our family. Thanks Coral Reef Pools!!
B.L. Malaesilia
Our sincere thanks to Luke, Phil and the team for pushing through tight deadlines to get our installation complete. Thank you for your commitment and persistence in getting the job done before the weekend - we really appreciate your efforts! The fact that you are a family-run business made the process more personal, whilst still maintaining a high level of professionalism. We will certainly spread the word about Coral Reef Pools, from our family to yours - fa'afetai tele lava (thank you very much)! Cheers from Laurie and Bernadette :-)
Melissa Caruso
A massive thank you to Luke, Phil & the Coral Reef team for making our pool dreams come true! We couldn't be happier with the smooth process, quick, easy communication & upfront prices with no surprises along the way. Every person involved with the build was lovely to deal with. Best decision ever...our 3 kids have had the summer of their lives, not to mention their 2 happy parents! Our pool is absolutely amazing & I'll be sure to share some photos once the landscaping is complete.
We've already recommended Coral Reef Pools to all our friends looking around. Don't hesitate to get in touch, you won't be disappointed.
Michelle Cairncross
We are so pleased with the progress of our pool. From the signing of pool, last week the boys turned up and it has been nothing but so professional. Luke and Phil from the start have been honest and helpful. These guys working daily til late to backfill and cleaning up every single day behind themselves. It's been an easy process and we are now nearly complete. Can highly recommend and will post pics soon once it's completed and we can't wait to jump in. Thanks so much to you all.
Hear more from our happy and satisfied customers on our Google Business Listing and our Facebook page!